We Build To The Minimum Standard - Part 1
Pretend you saw this ad in the paper:
We Build To the Minimum Standard Required By Law!
When was the last time you saw that ad from a builder? Never? Why not?
Would you buy that house? Would you take your clients to speak with that builder? Or to view that house?
Why have you never seen that ad? Because that isn't how they say it. What do they say instead?
All Our Homes Are Built Strictly To Code!
Well, the code is the minimum standard required by law. Explain to me the difference between those two ads above. There isn't any!
This very conversation happened just this past week. Just before a new construction inspection, to me, and in front of my clients, the buyers, a supervisor said this:
Supervisor - (proudly smiling) "You won't find much wrong with this house. We build all our houses strictly to code."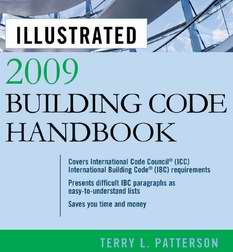 Me -- "Do you mean to say that you build your houses to a minimum standard?"
Supervisor -- (no longer smiling) "Absolutely not! We are much better than that!"
Me -- "But you just said you build your houses strictly to code. The code is the minimum standard required by law. Is that what you meant to say?"
What I wanted to add but did not, for fear of being even more impolite, "If you built a house for yourself, would you build it to minimum standards?" Well, that question might not have started things out on the right foot...
SO I ASK YOU...
If you were building your own house, would you build it to the minimum standards required by law? Would you pick out the thinnest metal flues for the cheapest furnace you could find? Or the thinnest metal bath tubs? Or the cheapest cabinet drawer glides? How about the least expensive light fixtures, shower heads, shingles, circuit breakers, faucets, counter tops, gutters, carpet pad, plumbing, door bell, or any number of other installs?
Would you hide a multitude of sins under improperly installed stucco, or drywall, or insulation or flooring knowing that later it would leak, or separate, or mold and rot, or fall apart? Would you leave rotting food inside wall cavities, used hypodermic needles under the basement stairs, purposely leave used condoms, beer cans and defecation in the sump pump pit, untreated lumber left buried beside the foundation walls*? Of course not! What would you do?
ALL THAT IS WITHIN THE CODE.
ALL THAT COULD BE CONSIDERED THE STANDARD OF PRACTICE.
ALL THAT STINKS AND I AM FED UP!
My Recommendation: Stay tuned, boys and girls, for part 2...
* Yes, I have seen all that, and more.
Posted in
Jay performs inspections Monday through Saturday, throughout Northern Virginia, from his office in Bristow to Leesburg and Centreville, to Great Falls and Vienna and everywhere in between!